Civil Engineering Drying requires customer to build a long brick tunnel room for conveyor to carry wet paper tray products to go through. It is designed for drying process of egg tray and other paper tray production lines.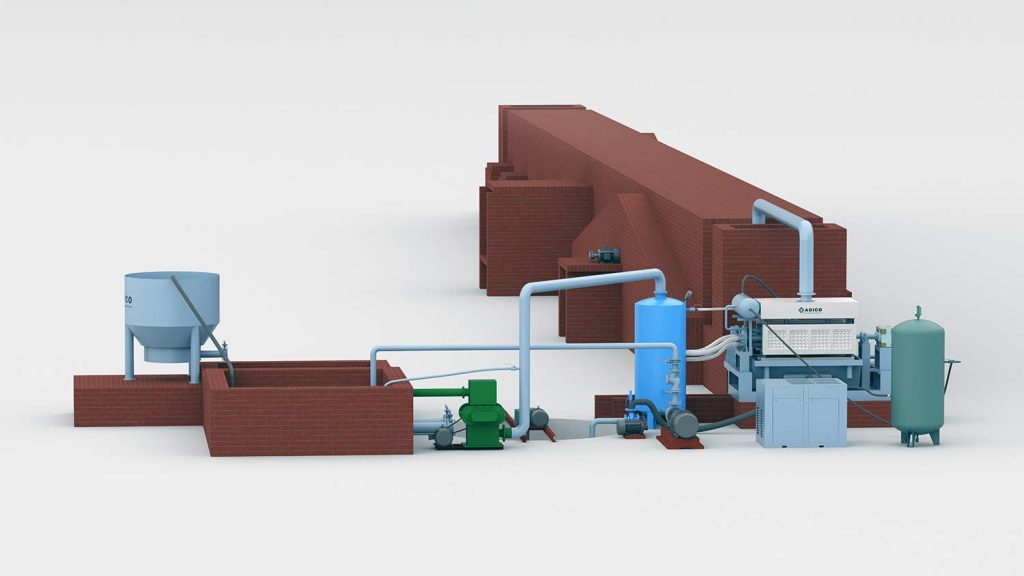 Civil Engineering Drying Process
 The temperature inside Civil Engineering Building is from 180 to 220 degrees Celsius, so wet paper trays are dried by the hot air while the conveyor delivers them out. it works by generating heat through burning fuels such as coal, gas, diesel, lpg, etc. 
Civil Engineering Drying it has higher drying efficiency than natural drying, theoretically it can be used for drying process for all paper tray production lines. While it is used mostly for customers who has large space for the construction work, and has low investment budget. It requires more space than metal drying solution.
Civil engineering Drying advantages
High Drying Efficiency
Low Investment
Continuous Production
Multiple Fuel Options
Reliable Drying Performance