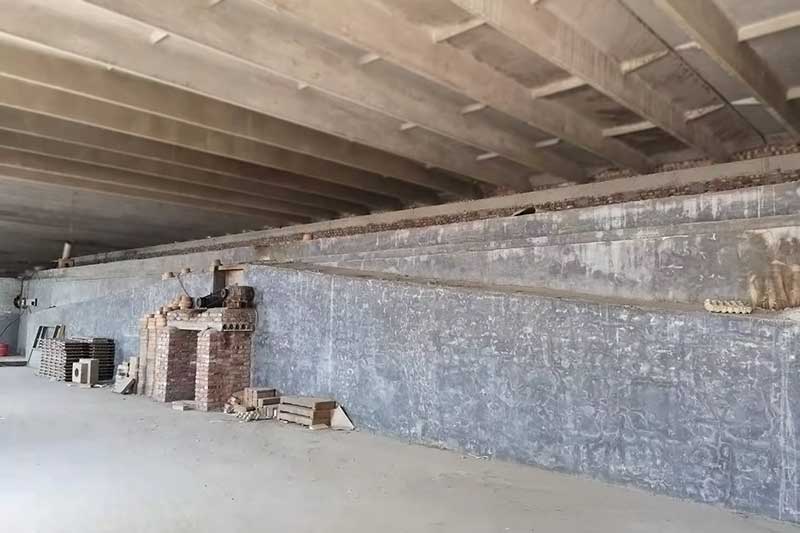 Drying Capacity: 1000-7000pc/h
Length: 40m-65m
Fuel: coal, natrual gas, diesel, LPG
Application: Drying for various paper tray production line . 
Civil Engineering Drying requires customer to build a long brick tunnel room for conveyor to carry wet paper tray products to go through. It is designed for drying process of egg tray and other paper tray production lines.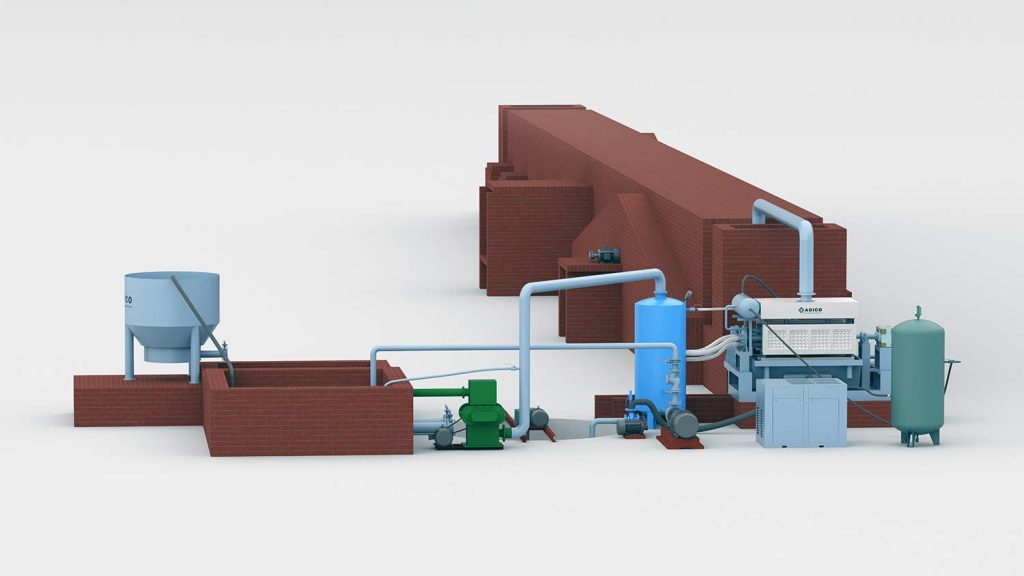 Civil Engineering Drying Process
 The temperature inside Civil Engineering Building is from 180 to 220 degrees Celsius, so wet paper trays are dried by the hot air while the conveyor delivers them out. it works by generating heat through burning fuels such as coal, gas, diesel, lpg, etc. 
Civil Engineering Drying it has higher drying efficiency than natural drying, theoretically it can be used for drying process for all paper tray production lines. While it is used mostly for customers who has large space for the construction work, and has low investment budget. It requires more space than metal drying solution.
Civil engineering Drying advantages
High Drying Efficiency
Low Investment
Continuous Production
Multiple Fuel Options
Reliable Drying Performance
Working principle of Civil Engineering Drying of pulp Molding
During working of civil engineering drying, pulverized coal (natural gas) is burned in the burning room to generate heat.
The heat is delivered to the drying room for heating up the air temperature.
Worker shall adjust the added fuel amount according to the temperature change. 
As the conveyor slowly moves out egg trays, it will be dried at the end of the brick drying room.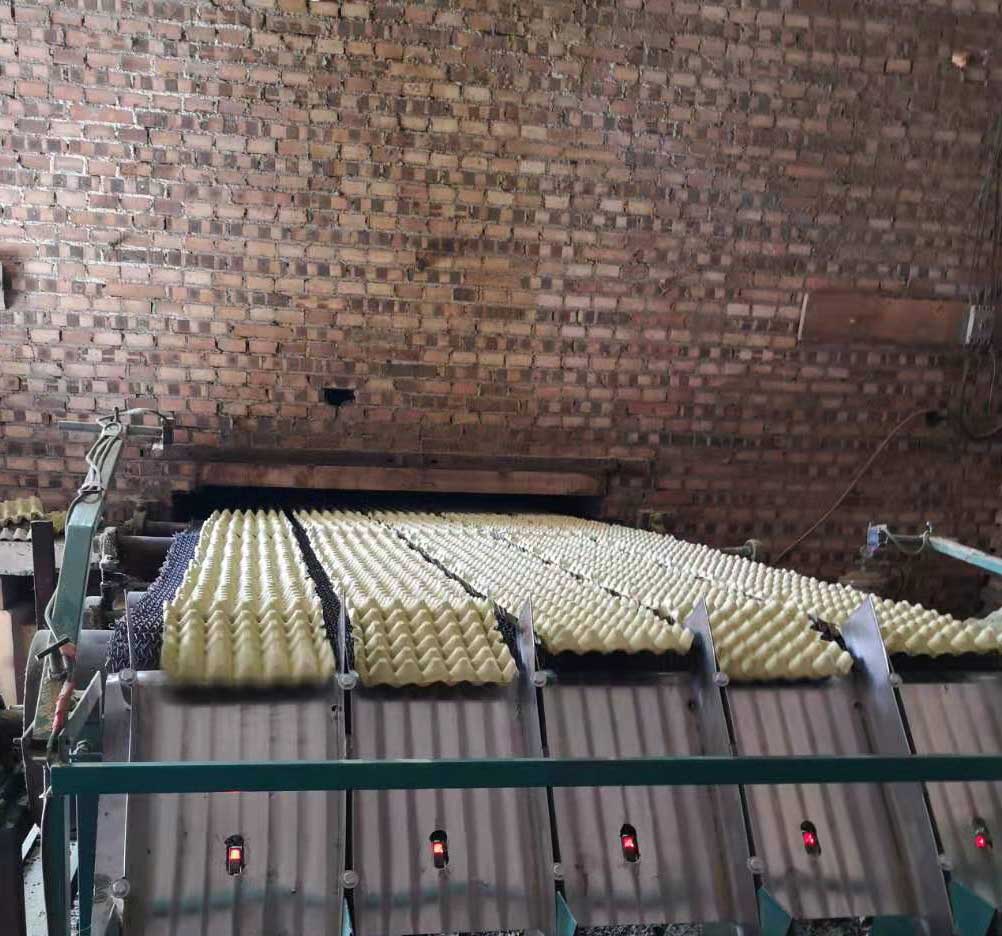 Why choose AGICO pulp Molding Machinery?
Agico is one pulp molding equipment supplier which manufactures pulp molding machines and all types of paper tray mold. Our pulp molding production line has been widely used in production of paper egg trays, egg carton, cardboard shoe insert, seedling trays, etc for worldwide customers. Based on the rich experience in design and manufacturing pulp molding equipment, Agico can provide custom-designed paper tray production line solutions according to customer requirement.  
Specifications of civil Engineering Drying
Production Line Model
Material Consumption
Power(KW/h)
Fuel
Paper(Kg/h)
Water(Kg/h)
Coal(Kg/h)
Gas(m³/h)
Diesel(Kg/h)
LPG(Kg/h)
CTDT-1000T
85
255
36.1
50
22-32
18-28
18-28
CTDT-1500T
102
306
38.6
60
26-36
22-32
22-32
CTDT-2000T
170
510
45.3
83
37-47
30-40
30-40
CTDT-2500T
212
636
46.8
104
46-56
38-48
38-48
CTDT-3000T
255
765
88.9
125
56-66
46-56
46-56
CTDT-4000T
340
1020
91
160
67-77
55-65
55-65
CTDT-5000T
424
1272
100
185
82-92
67-77
67-77
CTDT-6000T
510
1530
105
208
92-103
77-87
77-87