Coffee Cup Tray Making Machine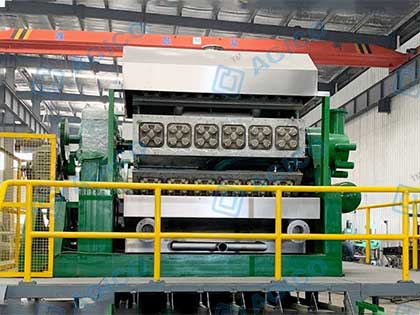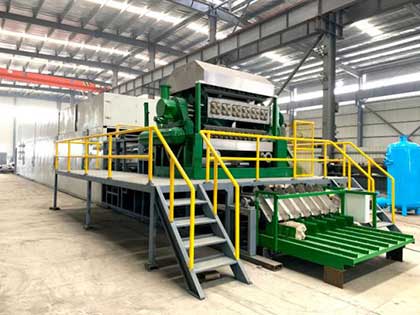 Agico has been exporting coffee cup tray making machine to Asia and European countries, customer use our pulp molding machine to make high quality coffee cup holder products for restaurants. Coffee cup tray is also known as coffee cup holder, sometimes also known as a cup carrier, beverage carrier or cup holder is a device used to carry multiple filled beverage cups at the same time.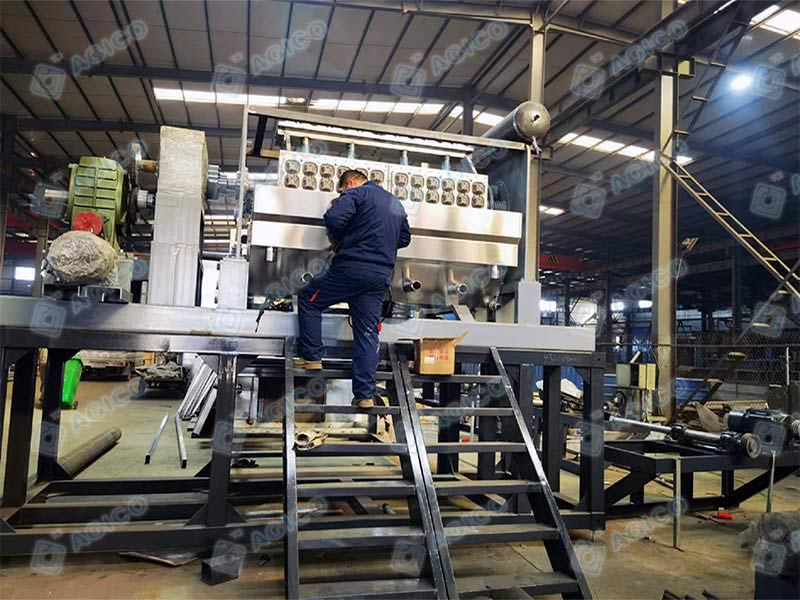 Coffee Cup Tray Mold Type
Agico has developed 2 types of coffee cup mold: 2 cup-coffee cup tray mold and 4 cup-coffee cup tray mold for common production of paper tray cup holders, 4 cup-coffee cup is used more frequently then 2-cup ones.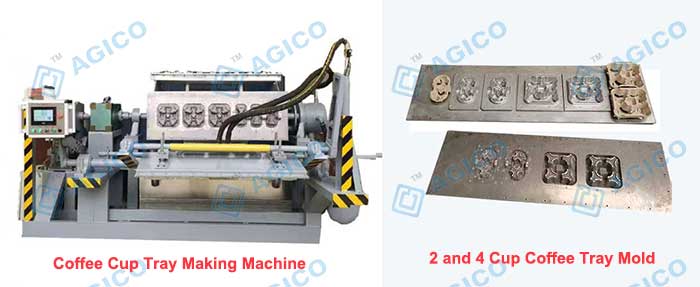 This product makes the carrying of hot coffee and beverages very easy. coffee cup paper tray holder is a very profitable business for places with beverage store, which is almost everywhere. Among the Pulp Molding Making Machines, both offee cup tray making machine and egg tray making machine are the hottest product. If you are interested in start making paper coffee cup trays, contact Agico now for a tailored plan with a competitive price on coffee cup tray making machine.
Choose Coffee Cup Tray Holder Making Machine Model
Model
ZMDT3-1
ZMDT4-1
ZMDT3-4
ZMDT4-4
ZMDT5-8
ZMDT6-8
Capacity(PCS/H)
800-1000
1200-1500
2000
2500
5000-5500
6500-7000
Forming Molds/PCS
3
4
12
16
40
48
Total Power/kw
33
42
53.7
82
161
223
Electricity Consumption (kw/h)
23.1
29.4
37.6
57.4
113
156
Material Consumption (kg/h)
Paper
85
102
170
212
1275
1560
Water
255
306
510
636
208
208
Agico can supply coffee cup tray production line with output from 1000 pieces/h to 7000 pieces/h, various mold types can be changed for production of other paper tray products, this machine can be equiped with civil engineering drying and metal drying equipment for customer, just leave a message now if you need more details of this equipment.
Coffee Cup Tray Production Line Drying Process
Drying type
Material(kg/h)
Power(kw/h)
Fuel(kg/h)
Paper
Water
Coal
Gas(m³/h)
Diesel
LPG
Natural drying
170
510
32.6
Civil engineering
45.3
83
37-47
30-40
30-40
Single layer metal
45.3
37-47
30-40
30-40
Multilayer metal
45.3
37-47
30-40
30-40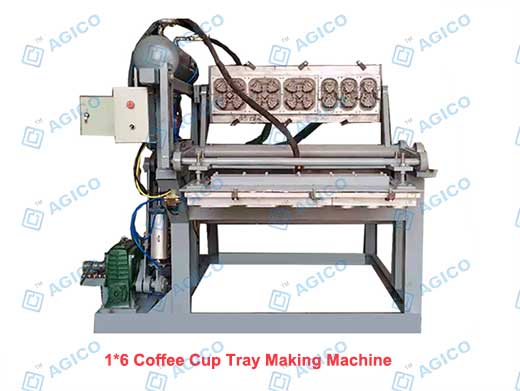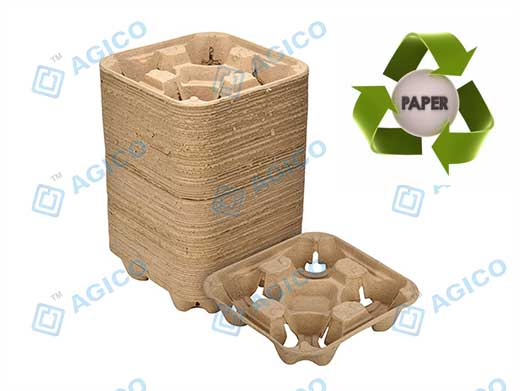 Coffee Cup Tray Production Line
Coffee Cup Tray Production Line mainly includes the following 3 sections:
Pulping system: The pulping system is a simple paper mill. The waste paper is fed into hydra pulper, which can be placed above ground or underground. The paper is crushed and shredded inside the drum where water is fed inside as well, making the pulp consistency around 4%~5%. Water proof chemicals and dyes are added in this section.
Pulp Forming System: The pulp molding machine uses negative pressure and vacuum adsorption to convert pulp into paper coffee cup trays.You can make egg boxes,fruit trays and other paper trays by changing moulds according to your need.
Drying System: The formed coffee cup paper tray is sent to the conveyor belt of the metal oven drying tunnel (temperature 180-250 ° C) to dry.