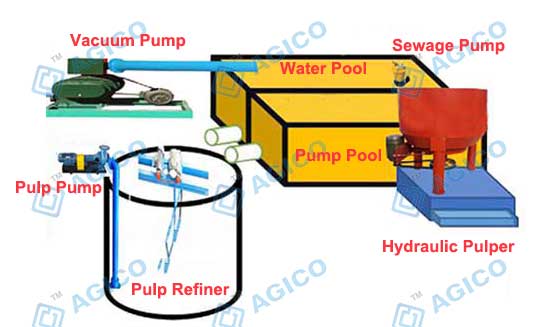 Pulp Making Equipment List 
Hydraulic Pulper
Pulp Refiner
Vacuum Pump
Pulp Pump
Sewage Water Pump
Pulp making System Equipment
Pulp making system includes a series of equipment as pulper and pumps, it is used to process waste paper into paper pulp for pulp molding process of various sizes of paper tray production lines, such egg trays, egg cartons, etc.
Raw Material for Pulping Process
Raw material for pulp making for paper tray products can be classified into 3 types:
Waste Recycled Paper: can be used for low quality paper tray products such as poultry eggs trays and fresh fruits trays, as well as nursery product such as seedling tray and seedling pot.
Both with proportion: can be used for high quality paper tray products for egg trays, egg cartons, fruit trays, etc.

Waste Paper from paper mills: It is mainly used as the internal cushion packing liner of industrial products.

Pulp molding is a 3-dimensional papermaking technology. It can use waste paper, old books, magazines, newspapers, cartons and boxes, etc as raw materials, using a mold with a filter, and a special mold on a molding machine to mold a paper product of a certain shape.
Pulp Making Process of Pulp Molding Production
The raw material-waste paper is first crushed into a pulp with the help of a hydraulic pulper and is then refined in the pulp refiner and then processed into pulp pump. This is further sent into pulp pool for storing and then into wastewater pool for refining the pulp. The additives are added to the pulp in the wastewater pool. Pulp molding products made from high quality pulp will have a better quality on surface and outlook.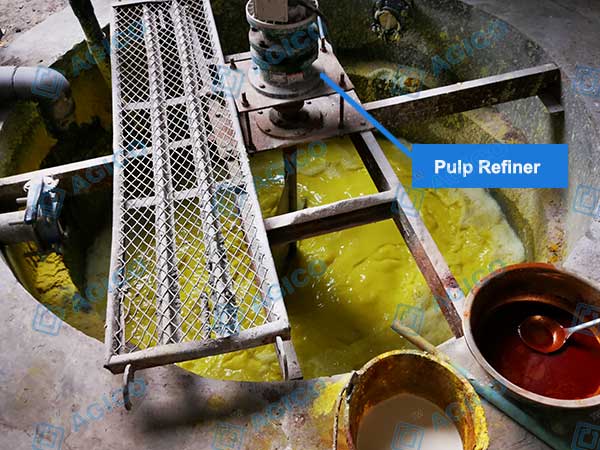 3D-Design of Pulp Making System for Small Capacity Egg Tray Machine