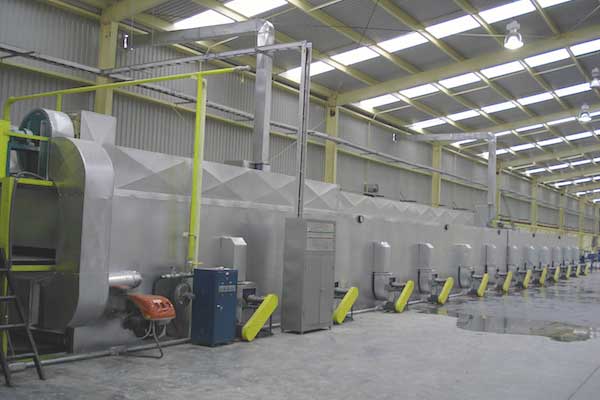 Drying Capacity: 1000-7000 pieces/h
Single Layer Length: 22-55 KW
Multi-Layer Length: 22-55 KW
Fuel: coal, natrual gas, diesel, LPG.
Application: Drying solution for various paper tray making machines.
Metal drying which can be made into single layer and multi-layer type, is an automatic drying system equipped with a conveyor to carry egg trays in and out. It has the advantage of high drying efficiency, and is a cost-effective choice for large egg tray plant. 
Once installed with the automatic packing equipment, it can be classified as fully-automatic egg tray production line. Agico is able to supply up to 6 layers metal drying equipment for large scale egg tray plant, single layer metal drying can be used in medium scale egg tray plant, ou can choose the right one according to the capacity of pulp molding machine.
Buy Metal Drying Equipment From AGICO
Agico manufactures metal drying equipment for pulp molding plant, as a professional paper tray molding machinery supplier in China, we can provide single and multiple layer metal drying solutions, as well as civil engineering and natural drying solutions. In which metal drying equipment has been the hot product for customers with large egg tray production lines.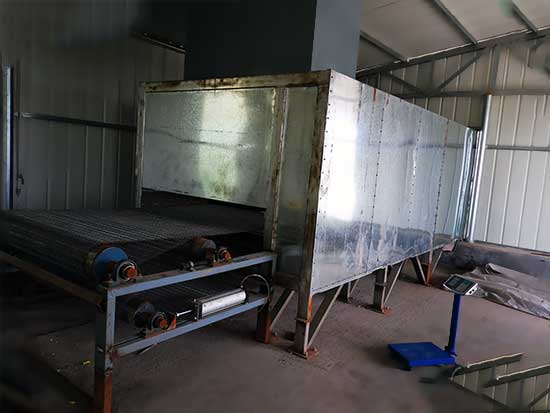 Automatic: the metal dryer is equipped with conveyor to enhance the drying ability.
Long service life: all the metal dryer equipment are made of high quality anti-corrosion materials,  which can last longer in the high temperature and moisture working conditions.

Design of Metal Dryer body

: Reasonable Compact design to help customers to save space for egg tray production lines, and easier to do maintenance work for workers. 
High heat efficency and low heat loss: Effectively use the heat inside the drying line to lower the fuel cost.
Flexible-Fuel: customer can use fuel oil or natural gas, electricity, or steam as heating fuel.
Single Layer Metal Drying Equipment Specifications
Production Line Model
Material Consumption
Power(KW/h)
Fuel
Paper(Kg/h)
Water(Kg/h)
Coal(Kg/h)
Gas(m³/h)
Diesel(Kg/h)
LPG(Kg/h)
CTDT-1000J1
85
255
36.1
50
22-32
18-28
18-28
CTDT-1500J1
102
306
38.6
60
26-36
22-32
22-32
CTDT-2000J1
170
510
45.3
83
37-47
30-40
30-40
CTDT-2500J1
212
636
46.8
104
46-56
38-48
38-48
CTDT-3000J1
255
765
88.9
125
56-66
46-56
46-56
CTDT-4000J1
340
1020
91
160
67-77
55-65
55-65
CTDT-5000J1
424
1272
100
185
82-92
67-77
67-77
CTDT-6000J1
510
1530
105
208
92-103
77-87
77-87
Multiple Layer Metal Drying Equipment Specifications
Production Line Model
Material Consumption
Power(KW/h)
Fuel
Paper(Kg/h)
Water(Kg/h)
Coal(Kg/h)
Gas(m³/h)
Diesel(Kg/h)
LPG(Kg/h)
CTDT-1000J1
85
255
36.1
50
22-32
18-28
18-28
CTDT-1500J1
102
306
38.6
60
26-36
22-32
22-32
CTDT-2000J1
170
510
45.3
83
37-47
30-40
30-40
CTDT-2500J1
212
636
46.8
104
46-56
38-48
38-48
CTDT-3000J1
255
765
88.9
125
56-66
46-56
46-56
CTDT-4000J1
340
1020
91
160
67-77
55-65
55-65
CTDT-5000J1
424
1272
100
185
82-92
67-77
67-77
CTDT-6000J1
510
1530
105
208
92-103
77-87
77-87