Egg Carton Making Machine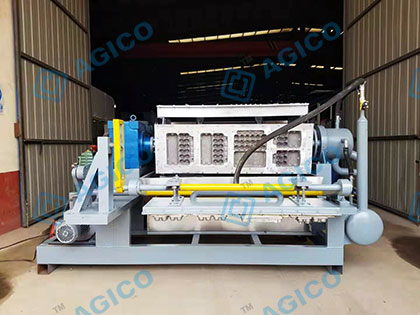 Production Capacity: 1000-6000 pieces/h
Raw Material:  high quality waste paper 
Workers Need:  2-3 
Final Product: paper egg carton, paper egg box  
Egg carton making machine it the key forming equipment in egg carton production line, egg carton product has better outlook and smooth surface compared with egg trays, it does a good job on protecting the egg from broken during storage and transport, and it improves the egg package outlook. Our Egg Carton Making Machine can be manufactured with small and large capacity,from1000 pcs/h to 7000 pcs/h. If you are interested in starting paper egg carton making business, you can contact us now for a detailed business plan with a competitive price.
According to your productivity, you are able to select the best machine that suits your need from Agico. Agico company plays a leading role in this industry that provides high-performance machines for you. Welcome to get the competitive egg carton machine price here.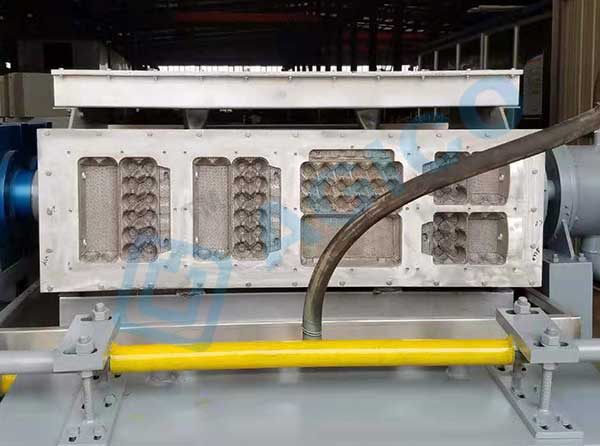 Egg Carton Making Machine Model Introduction
We supply 8 models of the egg carton making machines, it is a type of pulp molding machine, such as ZMDTF3×1, ZMDTF4×1, ZMDT3×4, ZMDT4×4, ZMDT3×8, ZMDT4×8, ZMDT5×8, ZMDT6×8.  Customer can choose from the specifications of each egg carton machine, while most customers will choose from its output, considering your need on the quantity of egg carton per day. Egg carton machine is basically composed of pulp molding machine and forming mold, if you have specific need for egg carton machine, we can customize it for you. The egg carton mold die can be replaced with other types of mold die, for example egg tray mold to produce other paper egg trays.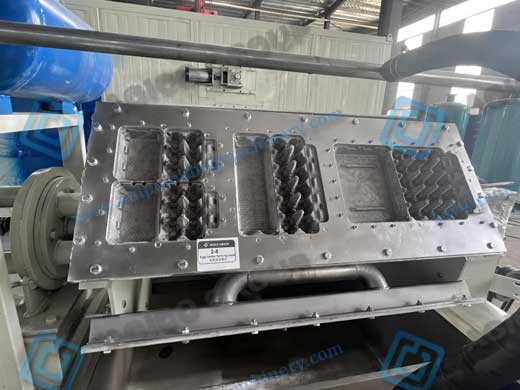 Except for the selection of egg carton machine model, the drying process is also optional for customer. Agico can provide civil engineering, single metal drying and multiple layer metal drying process for automatic drying solutions. Egg carton production line with large output is more suitable for the above drying solutions. If customer choose small output egg carton machine, natural drying is also a good choice.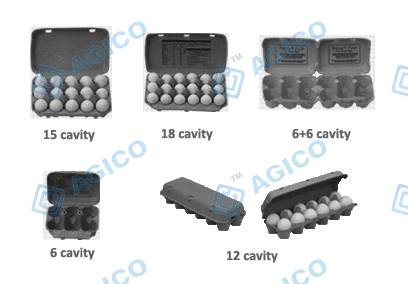 Paper Egg Carton Mold Types:
Egg carton is also known as egg box, egg crate, it does a perfect job on protecting eggs for its top cap, it covers the whole egg during transport. the egg carton can be produced with small differences on outlook, the major difference is the number of holes in it.
Agico adopts first class Aluminum to manufacture egg carton mold, which has extraordinary features such as anti-corrosive, anti deformation, light weight and weldable, easy machining, etc.
Agico produces egg carton mold with 6, 10, 12, 18 holes, or you can have your own egg carton mold with other shapes and number of cavity.
There are four steps to make egg cartons, such as pulp making, molding, drying, and packaging. Drying system is one of the main manufacturing parts. Except for natural drying, Civil engineering drying line, single layer metal drying line, and multi-layer metal drying line are available for your egg carton making project. Here, you can see their features and advantages.
| | |
| --- | --- |
| Civil engineering: | low investment, build with bricks, coal and diesel can be used as fuel |
| Single-layer metal drying line | Suitable for 1000-2500pcs machine, small occupied area, fuel adopts natural gas and diesel, etc. |
| Multi-layer metal drying line: | Suitable for 2500-6000pcs machine, small occupied area, fuel adopts natural gas and diesel, etc. |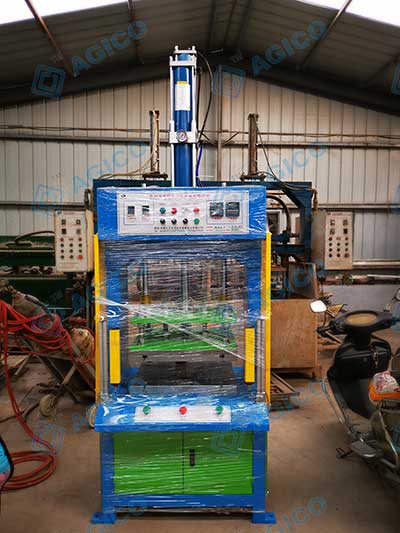 Hot Pressing Machine belongs to packing equipment in egg carton production line, as it adopts heat and press to make egg carton surface more flat and smooth. According to the different paper tray products customers shall change relevant hot press moulds. The Hot Press moulds with the high temperature and pressure to make the molded product standard of high quality.

Paper pulp can be added with additives, you can add different pigment additive to make egg cartons with different color. Glue is also a good option for making egg cartons to have good water-proof feature. It need to be done before the pulp molding process.