3000 pcs/h Egg Tray Production Line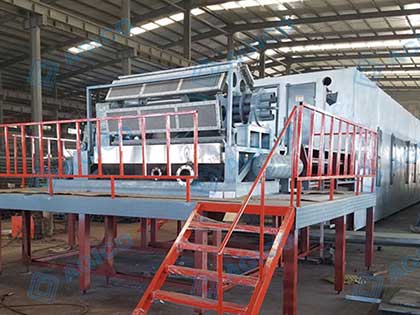 Production Capacity: 3000 pieces/h
Raw Material:   waste paper 
Workers Need:  2-3 
Final Product:  egg tray, egg crate, egg box
3000 pcs/h egg tray production line is used to make egg trays and other kinds of paper trays, for example seeding tray. It is installed with a 3*8 egg tray mould, so it is also called ZMDT3×8 egg tray making machine. For this large out-put egg tray production type, we highly recommend metal drying line and brick drying line for customers for drying system. Besides, the stacker, hot pressing machine and packing machine are also available to improve the production efficiency.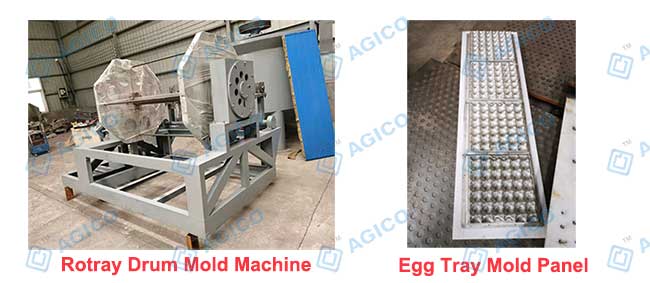 The egg tray making machine can use all kinds of waste paper to produce high quality molded fiber tray products. Such as egg trays, egg boxes, apple trays, seeding trays, fresh fruit tray, electric inner tray, food and medical packing, medical product, special industry tray packaging, etc.
Models of 3000pcs/h Egg Tray Production Line
Production line models
Output(p/h)
Pulping machine
Egg tray machine
Drying type
ZMDT3×8-3000T
3000
ZDS2(2m3)
DT3×8(24 moulds)
Civil engineering
ZMDT3×8-3000J1
Single layer metal
ZMDT3×8-3000J6
Multilayer metal
Consumption of 3000pcs/h Egg Tray Production Line
Models
Drying type
Material(kg/h)
Power(kw/h)
Fuel(kg/h)
Paper
Water
Coal
Gas(m3/h)
Diesel
LPG
ZMDT3×8-3000T
Civil engineering
255
765
88.9
125
56-66
46-56
46-56
ZMDT3×8-3000J1
Single layer metal
88.9
?
56-66
46-56
46-56
ZMDT3×8-3000J6
Multilayer metal
88.9
?
56-66
46-56
46-56
Raw Materials for 3000 Pcs/h Egg Tray Production Line
Waste paper: Such as cardboard, cardboard boxes, newspapers, paper mills and other waste paper

Wast Paper is used as the raw material for pulp production, and pulp quality is affected by the waste paper quality, and as pulp quality would have major influence on the egg tray product quality, it is important for customer to choose the most suitable waste paper materials, you can produce high quality paper egg trays and other paper tray products with 3000 pieces/h egg tray production line 
Paper Pulp Making System is mainly comprised of following equipment: hydra pulper, pulp pump, multi-function refiner machine, blender, control cabinet, etc.
Add dry waste paper as raw material and water into hydra pulper, while water will soften the waste paper and crush paper into paper pulp.

Fine paper pulp will be screened to remove impurities, and it will be further milled.
Proportioning makes the paper pulp mixed with certain addictives to make the final product with required functions such as water-proof.
Water the paper pulp down to certain potency then pump into pump tank. Then the paper pulp is ready for the paper pulp reforming process.

Egg tray & Egg Box Forming System
The Main equipment of egg tray forming system is egg tray making machine, Agico has rich experience in designing various kinds of forming mould and transfer mould for different sizes and shapes of egg tray.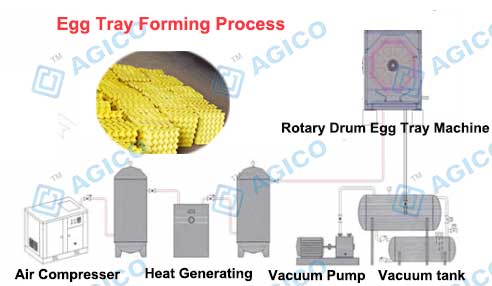 During egg tray production, forming mould would sink into paper pulp to suck in enough pulp into the mould, with the unique shallow structure and surface filtration design, pulp fiber gets stuck onto the surface, with water sucked out. The reformed paper pulp(wet egg tray) contains water of 60%-75%, then it need to go through drying process.