Pulp Molding System Working Principle
The molding system has a molding machine, air compressor, and a vacuum pump. The processed pulp is sent into the molding machine to form molds. Pulp get shaped by the molding mold and transferring mold. The design of the paper trays, quality, and the quantity depends on the molding system.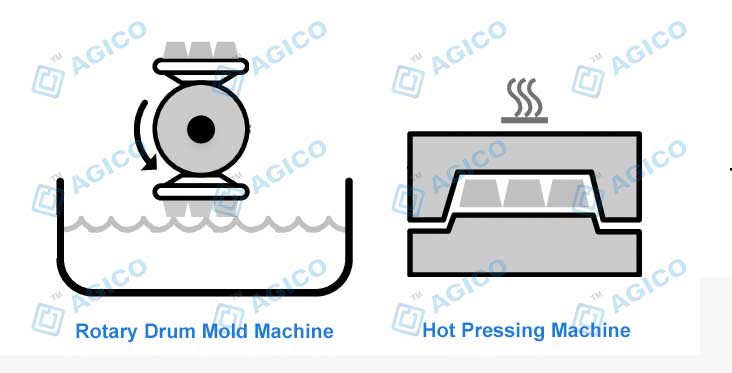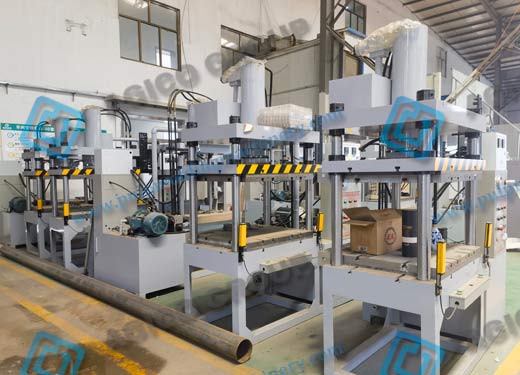 | Serial number | Name | Model and Specification | Working Pressure(ton) | Template Size | Power | Production Cycle | Operating Temperature |
| --- | --- | --- | --- | --- | --- | --- | --- |
| 1 | 5 tons of gas-hydraulic shaping hot press | ZC10-B1-QY | 5 | 650×450 | 7kw | 6-60 seconds | 0-180℃ |
| 2 | 10 tons of gas-hydraulic shaping hot press | ZC10-B1-QY | 10 | 700×500 | 7kw | 6-60 seconds | 0-180℃ |
The hot press machine is a machine specially designed to shape pulp molded products to make them regular in shape. The machine has simple structure, beautiful appearance, reliable electrical control and good pneumatic performance. It is an ideal equipment that uses the electric heating plate to heat up the product and the double action of pneumatic pressure, so that the shape of the deformed product after drying can be changed back to regular and beautiful.
The new generation of air/hydraulic booster cylinder hot press machine uses a combination of air pressure and hydraulic pressure as the power, which has the advantages of high production efficiency, high pressure, and energy saving.
Various Types of Molding Dies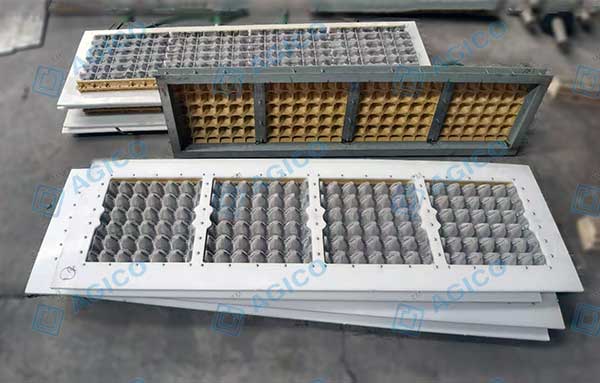 Agico pulp molding machines can produce different paper tray products with various types of molding dies, the quality and design of mold may influence the shape, size of the final product, and if you want to use it for long term production, you can choose Agico to provide the customize mold manufacture service.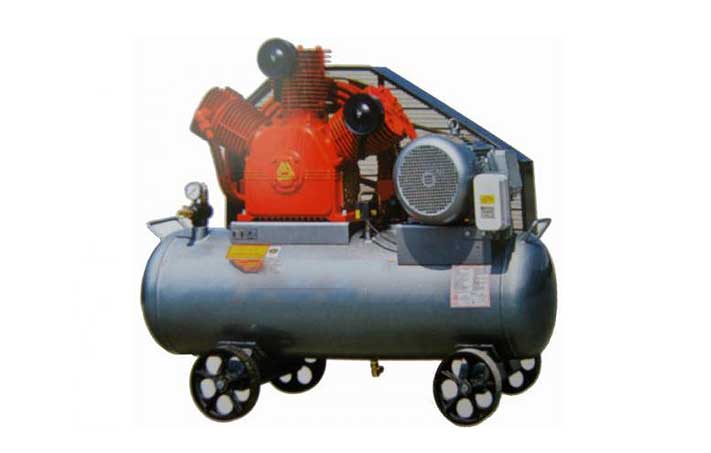 Air compressor would compress air into the forming mold for the molded paper tray product to separate from forming mold dies to get onto transferring mold.
These air compressors produce clean oil-free compressed air, and they are widely used in pulp molded products making, such as egg tray, egg carton , egg box, fruit tray and tableware, medical making, chemical industrial, food packaging, electronic, spraying industry and other places which required compressed air.
The air compressors adopt heat-resistant and wear-resistant bearings to make sure they can work with longer service life.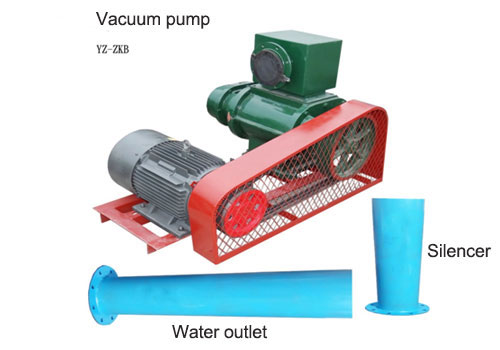 Vacuum pump works in pulp molding process by helping pulp fiber to stick onto the mold, which is a very important process in pulp molding system. It can directly influence the forming of paper trays.
Vacuum pump provide negative pressure for the pulp to form an even layer on the mold, by adjusting the adsorption capacity, you would get different product thickness, durability, stiffness. Water can be removed from the pulp mixer at the same time, the fiber would form a compact structure before drying process.
Cleaning device can greatly improve the pulp molding line production, it works by flushing residual pulp after each circle of forming process, for it would not only influence the paper tray product, but also reduces the service life of pulp mold dies.
Pulp Molding Machine For Sale
Agico manufactures as series of Pulp Molding Machines and mold dies for paper tray production, such as egg tray machine, egg carton machine, seedling tray machine, shoe tray machine, coffee cup tray machine.