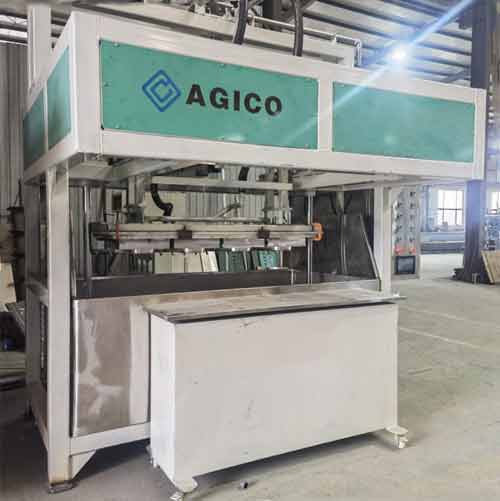 Molded Pulp Packaging Paper Tray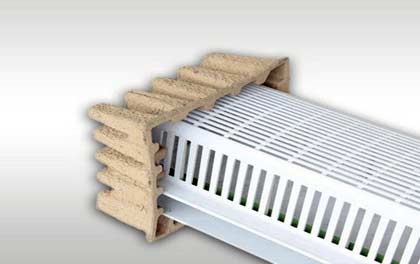 What is Molded Pulp Packaging Machinery
The production line for making industrial packages using pulp molding is made up of various systems, including the pulping system, forming system, drying system, vacuum system, high-pressure water system, and air pressure system. This line is capable of creating a range of packaging products, including those for electronics, small household appliances, industrial components, as well as paper support and lining products.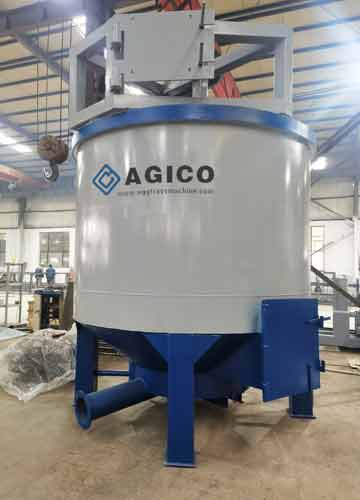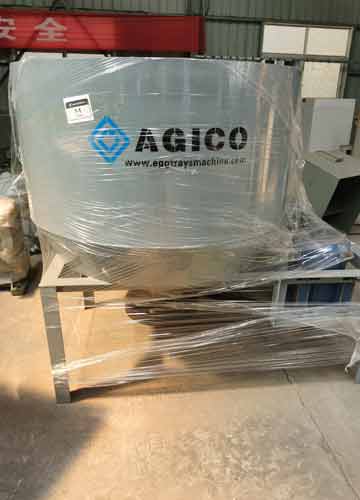 Raw Material Options for Pulp Packaging
The raw materials used in the process are waste paper products such as newspaper, carton paper, office paper, and scraps. These materials undergo hydraulic decomposition, filtration, and water blending processes to form a pulp with a specific concentration. The pulp is then vacuum-absorbed onto a special mold using the forming system to create a wet billet. After drying, a hot press shaping machine is used to shape the billet into the desired packaging product.
Product Features
The product is designed with a user-friendly PLC and touch screen control mode, making it simple and flexible to operate and maintain.
The cost of matching the product with molds is lower compared to other alternatives. The molds can be customized to different sizes on demand, and the maximum height of the product can reach up to 200mm.
The product is available in both semi-automatic and fully-automatic types. The supporting equipment is designed to cater to a range of needs, making it possible to form a variety of output products.
Pulp Package Production Flow Chart
The production line for pulp-based industrial packaging consists of four main systems: the pulping system, forming system, drying system, and auxiliary system.
Pulping System
The pulping system is responsible for converting the raw materials into pulp with a specific concentration. It consists of several components, including a pulper, pulp pool, water pool, pulp pump, waste pump, agitator, and control cabinet.
The hydraulic pulper is the primary equipment used in the pulping system. It features a new rotor design based on the principle of hydraulic vortex, and its structure is optimized to reduce power consumption. The tank and baffle are also optimized to ensure efficient mixing of the slurry. Despite low input power, the pulper can generate strong eddy currents, which enhances the friction between fibers and ensures constant dredging effect.
This machine has highly efficient dredging capabilities, resulting in a high fragmentation concentration at the bottom. The maximum decomposition concentration achievable is 10%.
Pulp Forming System
The pulp forming system utilizes a reciprocating forming machine, which offers various advantages such as a simple structure and fewer supporting molds. This machine allows for the production of different pulp molding products by simply replacing the molds. Additionally, due to the larger area of the molds, it is well-suited for creating larger products compared to other molding machines.
The molding machine is typically semi-automatic, with manual operation offering flexibility in operation. It is particularly useful in producing specialized industrial packaging products. This system is ideal for the production of industrial buffer wrapping paper mold products that require longer filtration time, thicker walls, and more complex shapes.
| Machine | One station machine | Double station machine |
| --- | --- | --- |
| Model | ZMGB-1 | ZMGB-2 |
| Mould template size | 600*800mm (customizable) | 600*800mm (customizable) |
| Capacity | Adjustable based on product | Adjustable based on product |
| Height of end product | ≤200mm | ≤200mm |
| Control method | PLC Touch screen | PLC Touch screen |
| Equipment size | 1.2m*2.2m*2.3m | 2.8m*2.2m*2.3m |
| Weight | 1.2t | 1.9t |
| Labor needed | 1 | 2 |
Remark:The electric components are Schneider, or the designated brand can be used according to customer requirements.Pneumatic components with Airtek.
Drying System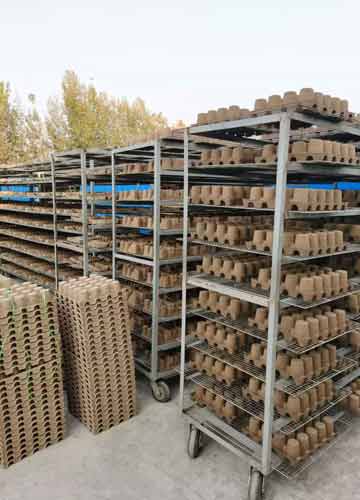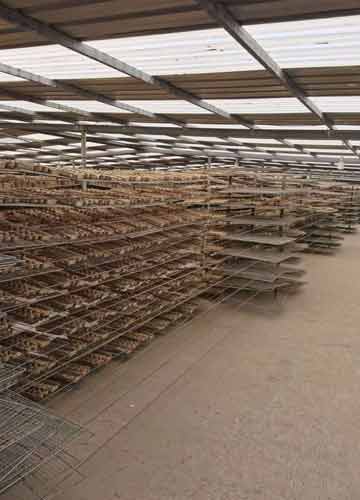 The drying system serves to remove any excess water from the products, thus completing the transformation of the paper pulp into the finished paper products.
Auxiliary Equipment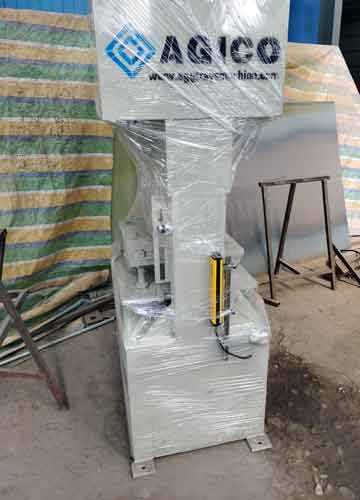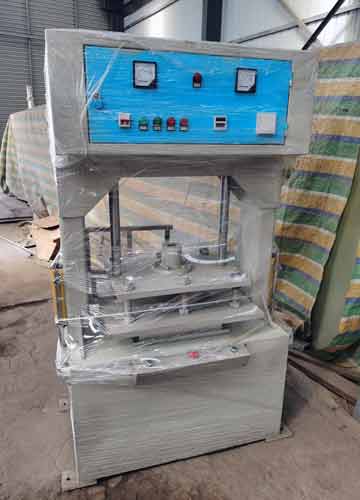 Hot Press Machine Specification
| Model | TYRY-20T |
| --- | --- |
| Work table size/mm | 400*600 |
| Working pressure(T) | 20 |
| Working operation(mm) | 400-500 |
| Cylinder diameter(mm) | Ø160 |
| Power(KW) | 12 |
The auxiliary equipment includes a hot press shaping machine, which utilizes high temperature and high pressure to dry and shape the paper products, resulting in a neat appearance and excellent shock-proof performance.
Analysis of cost and Profit
ZMGB-2 industrial packaging production line with natural drying
Unit price
(based on UK Market data)
Input cost /day
Waste paper
800kg/day(10 hours per working day)
$0.164/kg
$131.2
Water
2t/day
$2.3/t
$4.6
Electricity
770kwh/day
$23/kwh
$17,710
Labor
2 people/day
$93/person/day
$186
Maintenance
1
$5/day
$5
Depreciation
(8 years)
1
$44.7/day
$44.7
Total
$18,081.5
Output cost/day
Egg carton
3000pcs/h
$0.64/pcs
$19,200
Daily profit
$1,118.5
Monthly profit(26 days)
$29,081
Annual profit(12 months)
$348,972
Notes: Different ccustomers need to do the analysis based on your local market. If you want to know more detail, please contact us and we will make a plan according to your requirements.