After 2 weeks of careful online technical guidance offered by AGICO engineer, one small egg tray production line has been installed, debugged, and finally passed test run. The result shows that it can produce high quality egg trays smoothly. This egg tray production line is equipped with a ZMDT1*3 egg tray making machine, which is able to produce 1000 -1500 pieces egg trays per hour.
Here are the photos of installation of 1000 pieces/h egg tray production line, and the test run of ZMDT1*3 egg tray making machine. Great Discount Oppotunity: Online Install Service offered by AGICO is free now!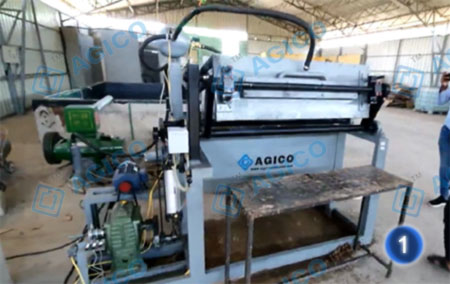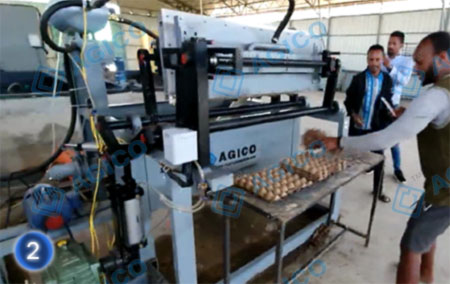 Our egg tray making equipment quality and install service has won the satisfaction of Ethiopian Customer. we know that our service is not terminated; we will continue to provide customers with first-class service and help them to solve problems they may encounter in production in a timely manner.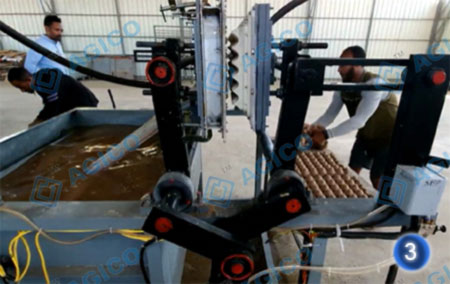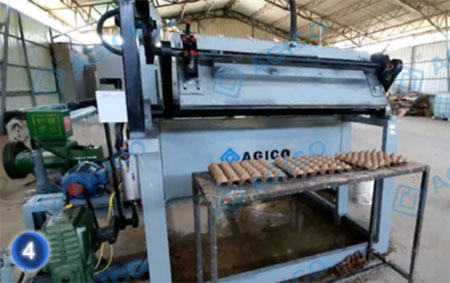 Do you need one small set of egg tray making machine? If the answer is yes, you shall have no worry of choosing egg tray machines and equipment from AGICO, feel free to contact us if you have any questions now!