Great news to AGICO and China, our customer from Iraq ordered ZMDT8x8(10000pcs/h) eggtray production line, this customer is looking for expand their egg tray production after using the model 4×8 capacity (4000pcs/h) for 2 years, with the good performance of our egg tray machines, it is natural to come to AGICO for a second buying.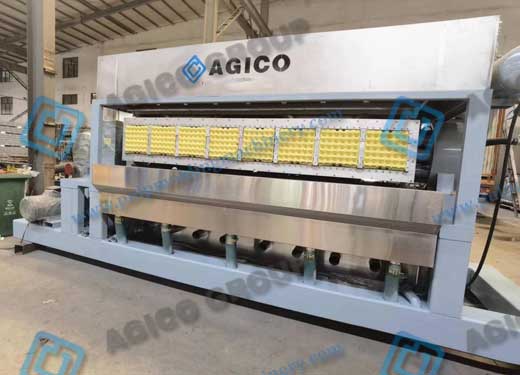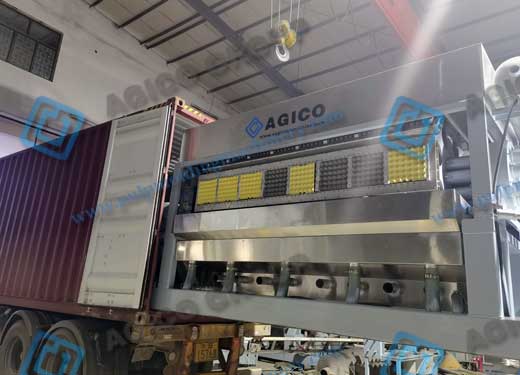 This is the first time AGICO has exported a large capacity 8x8 model eggtray-making machine, this is also the first time China has export such 10000 pcs/h capacity egg tray production line.
Product Range of Egg Tray Production Line
ZMDT 8X8 model egg tray production line is by now the largest capacity egg tray making machine, this solution requires 1-time large investment in the egg tray equipment, including automatic multi-layer drying equipment. It is suitable for production of various paper tray products, such as egg trays, pulp coffee cup holders, fruit trays, medical pulp trays, and other pulp-molded products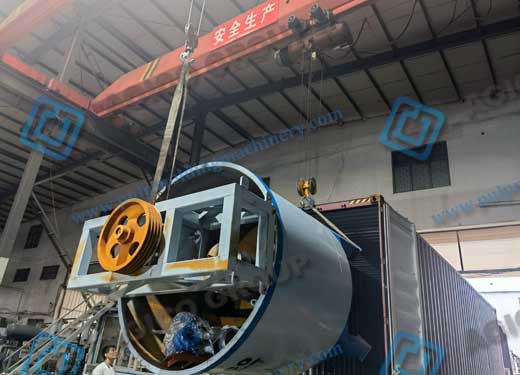 In order to meet the production needs of 8×8 forming machine, we have equipped customers with a volume of 8 m ³ pulping machine. Large output egg tray production requires more pulp-making capacity, 8×8 egg tray production line equipped with a large volume pulping machine of 8 m ³.
Why Customers Choose Eggtray Equipment from AGICO
After customers receive the products, we will further provide customers with on-site installation and debugging equipment, so that the machine is adjusted to the best working condition.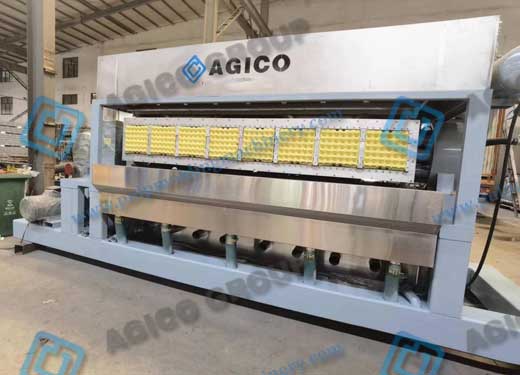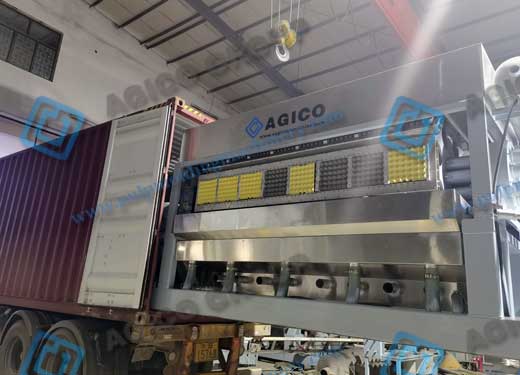 AGICO keeps offering best sales service and answers customers' questions through our professional team, we believe this is only the beginning of our large-capacity egg tray production line export to other countries,  if you are looking to install an egg tray production line, contact AGICO for the most ideal solutions and service.