AGICO Pulp Molding Machinery is a top supplier in paper tray equipment manufacture, recently we have exported a full egg carton production line of 4-sided pulp molding machine and automatic metal drying oven to Angola.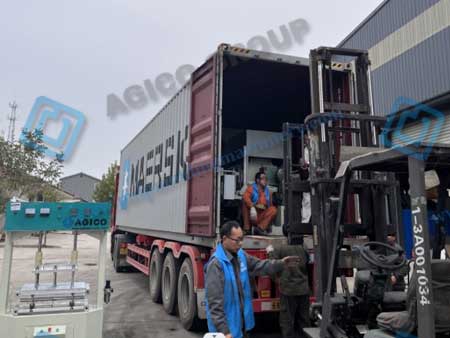 Egg Carton Production Line Introduction:
This complete egg carton production line is an innovative 4-sided pulp molding machine with capacity of 2000 pieces/h, and equipped with dual molds of egg tarts and egg cartons. The pulp mold die is customized to be combined type, so they can be alternative in the egg carton cell numbers (6, 12, 20), it is a cost-effective choice to optimize the production process for more profit.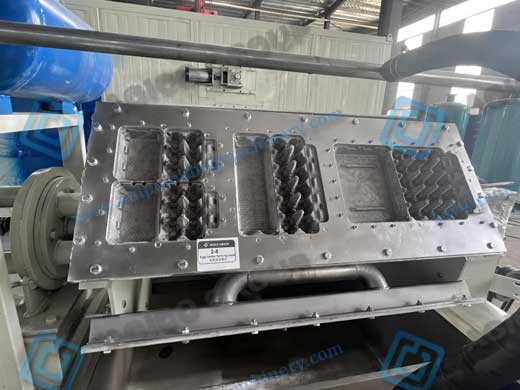 According to the calculation, this unique mold combination will save substantial expenses for our clinet in mold acquisition.
Drying Equipment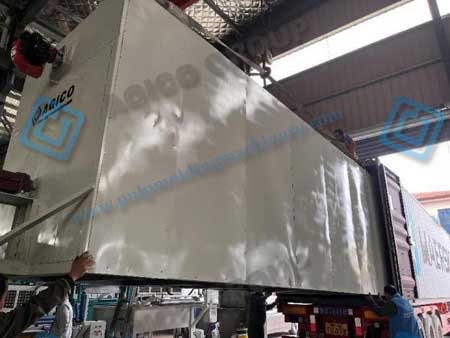 Considering the production capacity of egg carton making machine, AGICO suggested to use this small and efficient drying oven, which can fully satisfy the output of egg carton machine in the drying process of wet egg cartons.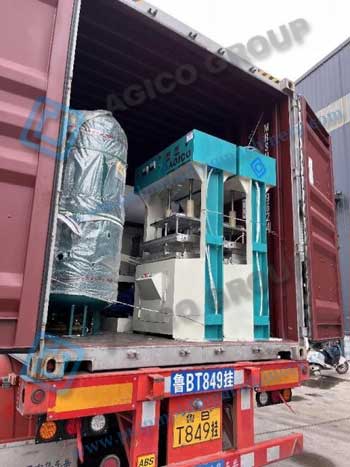 Contact AGICO for Egg Carton Making Machine
As this shipment makes its way to Angola, AGICO looks forward to the transformative impact it will have on the local paper product manufacturing landscape. This move solidifies AGICO's position as an industry leader, dedicated to innovation, quality, and unwavering customer satisfaction.
AGICO extends a warm invitation to all interested parties to visit and explore the capabilities of this cutting-edge machinery. Witness firsthand the efficiency and cost-effectiveness of this equipment, and discover how it can meet your paper product production needs.