After our Mozambique customer received the 4*4 egg tray production line, the workers started to install and debug the whole system. This production line has the output of 2000 pieces/h and customer decided to use the natural drying solution, the local climate is mostly dry and rainy less, and it can save a lot of investment. Agico has offered consult service from design to the debugging process.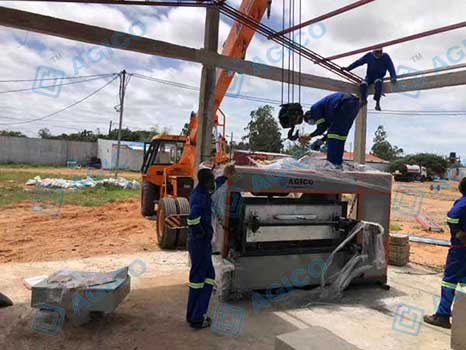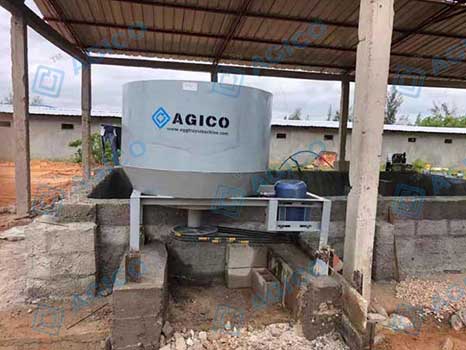 Since then, this 2000 pcs/h egg tray production line has helped customer to produce solid quality paper egg trays and egg cartons with waste paper in Mozambique. Agico has best sales in Mozambique farming areas, especially the poultry farm lands. The production of paper egg trays can have water-proof, anti-bacterial characteristics by adding additives. Until now, our egg tray making machine has been sold mostly to small chicken farms in Mozambique.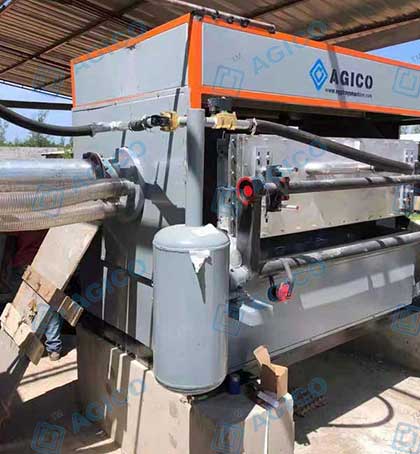 Mozambique is a place fit for natural drying solutions for egg tray production line, the climate is always dry, the only cost control shall be water, and Agico pulp molding machinery has the best designs to save both fuel and water, for water is recycled during the production. Customer can also use use waste paper to produce different pulp molded products by changing the mold.
Send us message now if you live in an area the climate is similar to Mozambique, we can give you the best small and medium scale egg tray production line solution with natual drying solution.