Nepal Egg Tray Production Line Process Detail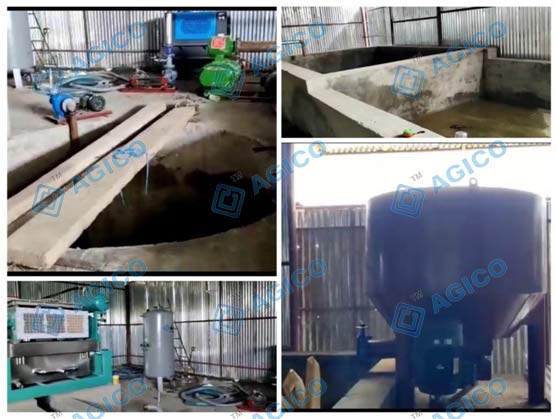 After a long journey of 3 weeks, on May25th,2022, ZMDT3*4-2000pcs/hr egg tray making machine and other auxiliary equipment manufactured by AGICO have been transported to the exact location of Nepal, alongside with the main pulp molding equipment, they also bought both egg tray mold and egg carton/box mold. Since now, AGICO engineer team will work with local workers to finish the construction of the whole 2000 pcs/h egg tray production line within the next month. Here are some pics of our well packed egg tray making machines and pulping machine, etc.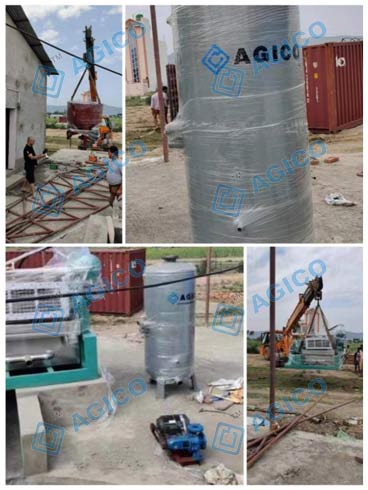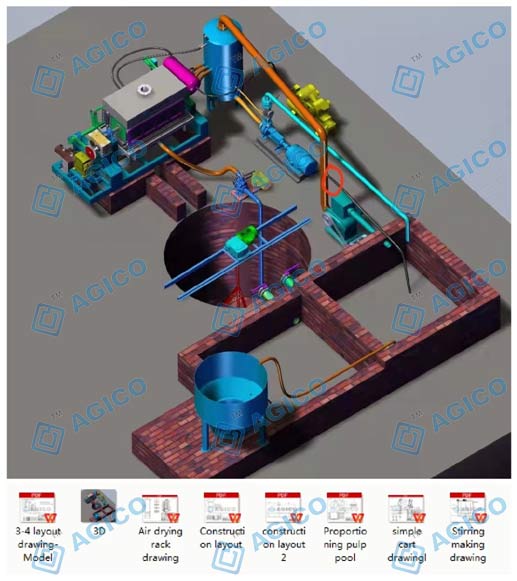 Egg Tray Production Line 3d layout Drawing – Civil Engineering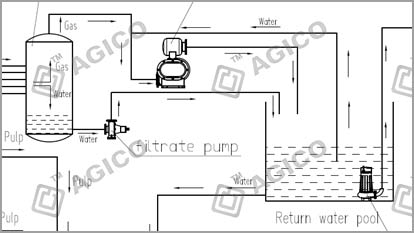 As some of the civil construction work has been finished by Nepal customer, for our 3d layout drawing of the whole egg tray production line was provided one month ago. Slurry pool and water pool has been built according to the drawing requirement. Now it's perfect time to finish the installation of the egg tray production line by connecting equipment to the civil engineering.
In order to speed up the installation process to save time for our Nepal customer, we have instructed our Nepal customer by explaining the construction drawing and the installation process step by step, to make sure there is no misunderstanding and incorrect install step.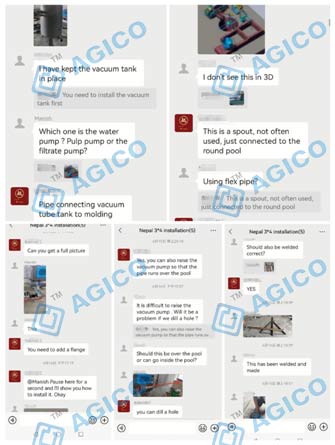 With the help of AGICO pulp molding engineers, we believe our Nepal customer will be able to start the production shortly after the running test, and wish them a good profit in the future.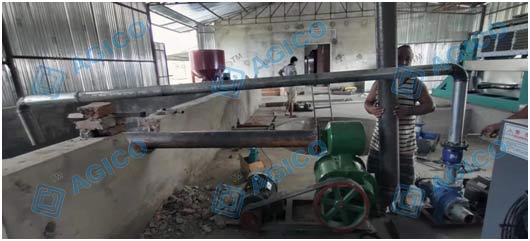 If you are interested in starting egg tray production business, contact us now for more details of different egg tray production lines now.